Why does Carnival continue sailing with heavy fuel oil?
With minimal changes to ships, shipping company Carnival can switch to cleaner fuels, argue shipping expert Eelco Leemans and Kevin Harun, member of Clean Arctic Alliance.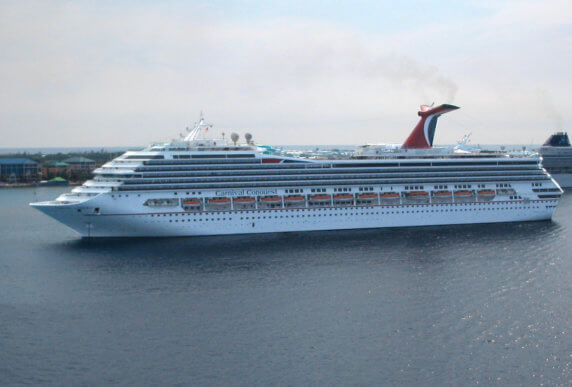 Carnival, an American company, is one of the largest organizers of cruise holidays in the world and sails with over a hundred cruise ships all over the world. Sailing by burning heavy fuel oil, one of the most polluting fuels in the world, the MS Rotterdam (Holland America Line, part of Carnival Corporation), regularly departs for Greenland. Meanwhile, the port of Rotterdam, hundreds of people were busy for weeks cleaning up fuel oil, leaked by an oil tanker. Such an accident in the Arctic would be disastrous.
The Arctic Council, of which the Netherlands is an observer, declares that a disaster involving a heavy fuel oil spill would be the greatest threat to the Arctic environment. Heavy fuel oil can't break down in cold areas. Also, in remote locations lacking infrastructure and equipment, with severe weather conditions and navigational hazards (such as sea ice), cleaning up oil is almost impossible.
Burning heavy fuel oil also releases soot, which retains heat and accelerates climate change when it is deposited on the ice. New international air quality regulations will soon be introduced that require vessels to use cleaner fuels or install scrubbers to extract sulfur from the exhaust gases. However, the dangers of oil leakage remain undiminished.
Fragile Arctic
Heavy fuel oil is banned in Antarctica and the IMO, the UN agency for shipping, will decide how and when fuel oil should be banned in all Arctic waters. So why does Carnival continue to use heavy fuel oil in the Arctic? Fuel oil is cheap. Per tonne, raw fuel oil costs about 350 euros in the port of Rotterdam. Carnival had a turnover of 2.7 billion dollars in 2017. Their marketing budget draws passengers to experience the natural wonders of the North Pole. Carnival could easily switch to cleaner fuels, with minimal adjustments to ships. Other cruise companies use cleaner fuel. Carnival needs to do that too.
The pristine and fragile Arctic region deserves better protection. Undoubtedly tourism offers economic opportunities for local communities, but it also leads to an unnecessary threat from an environmental disaster.
Carnival ships are sailing again this year in the Arctic Ocean. An oil spill must be prevented. A broad coalition of NGOs therefore calls on the world's largest cruise company to stop using fuel oil.