MEPs urge oil drill ban in the Arctic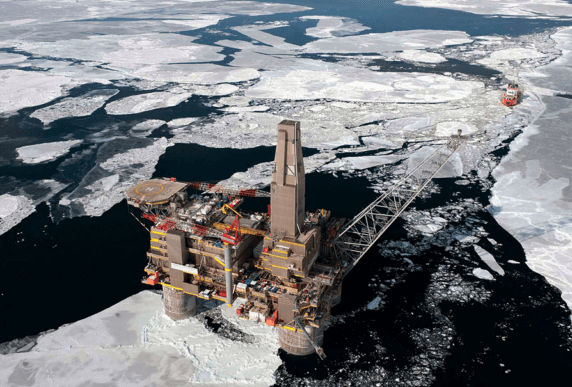 MEPs today called for a ban on oil drilling in the Arctic, voting on a non-binding resolution aimed at dealing with new environmental and security challenges from climate change.
In addition to calling for a ban on "oil drilling in the icy Arctic waters of the EU and the EEA," MEPs also called to halt the use of heavy fuel oil in maritime transport. In another step, they urged the Commission to consider prohibiting the use and carriage of heavy fuel oil for vessels at EU ports if international efforts fail.
Melting ice caps open up new transport and fishing routes, and are heating up competition for natural resources in the Arctic, the MEPs said.
Russia has been building up its presence. As of 2015, it had set up at least six new bases north of the Arctic Circles, including six deepwater ports and 13 airfields, they said. China is also moving in, driven by interest in accessing new shipping routes and energy resources.
Using resources in an unsustainable manner would destroy a "unique region," as well as accelerating climate change and pollute water sources, said Sirpa Pietikainen, a Finnish member from the European People's Party and one of the lead MEPs on the report.
The Arctic has been warming about twice as quickly as the global average, the MEPs said in the resolution, adding that sea ice has shrunk to about 40 percent below its summer ice extent 35 years ago.
Today's resolution was passed by 483 MEPs in favor, 100 against and 37 abstentions.