Enviro's Target Ex-Im Bank Over $3B LNG Loans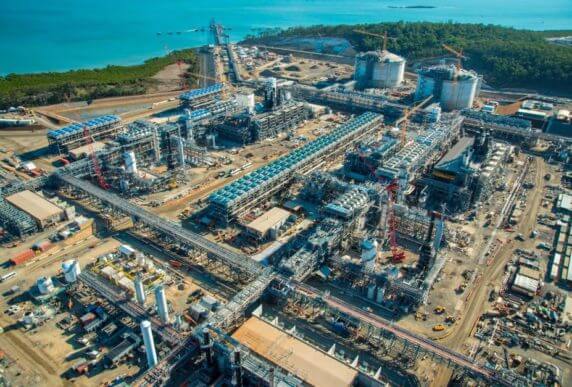 New York – Three environmental groups sued the U.S. Export-Import Bank on Thursday, claiming it failed to perform rigorous environmental assessments before approving $2.95 billion in financing for an Australian liquefied natural gas project backed by ConocoPhillips and Origin Energy Ltd.
The case, filed in California federal court, will test the still-unresolved legal issue of whether the Endangered Species Act applies to U.S. agency actions taken outside of the country's borders — an issue experts have said is likely to crop up as the Ex-Im Bank ramps up its loans to energy projects around the world.
The Center for Biodiversity, Pacific Environment and Turtle Island Restoration Network argue that the loan to Australia Pacific LNG — the second-biggest financing in the Ex-Im Bank's history — violates the ESA, the National Environmental Policy Act and the National Historic Preservation Act, which codifies America's obligations to environmental protection under the World Heritage Convention.
The $20 billion project will drill up to 10,000 coal-seam gas wells and install nearly 300 miles of pipeline to transport the gas to the coast, where Origin and ConocoPhillips are building an LNG plant to liquefy and transport the gas along shipping lines that criss-cross the Great Barrier Reef.
"This liquefied natural gas project doesn't meet U.S. standards, and we shouldn't be subsidizing the world's fossil fuel dependence or the destruction of a natural wonder like the Great Barrier Reef," said Sarah Uhlemann, an attorney at the Center for Biological Diversity.
Uhlemann told Law360 that the groups would likely amend the complaint to include a $1.8 billion loan to another Australian LNG project, BG Group PLC's Queensland Curtis plant, which the bank unanimously approved Nov. 9. The three organizations filed a formal notice of intent to challenge the loan earlier this week and must wait 60 days before filing suit.
The complaint is a shot across the bow at the Ex-Im Bank, which has angered environmentalists in recent years by ramping up its support for global energy projects. The bank made $7.2 billion in oil and gas, mining, and power loans last year, and has drawn fire for multibillion-dollar loans to Exxon Mobil Corp. and Petroleo Brasileiro Petrobras SA.
The Ex-Im Bank is hustling to meet President Barack Obama's goal of doubling U.S. exports by 2015, and big-ticket energy loans are an easy way to make a dent. They have the added benefit of diversifying the bank's financing activities away from aircraft leasing, a focus that has earned it the nickname "Boeing's bank."
But environmental groups say the bank is skimping on reviews under environmental laws like the ESA. Carbon emissions attributed to Ex-Im Bank-backed projects have nearly quadrupled since 2009, and while the bank has also boosted its financing for renewable energy, it has taken heat for its support of big oil and gas projects like a $3 billion loan to Exxon's LNG project in Papua New Guinea approved earlier this year.
In Thursday's complaint, the plaintiffs claim the Ex-Im Bank never issued environmental impact statements required under NEPA and the NHPA, and never made a serious effort to talk to fish and wildlife officials as required by the ESA.
At issue, however, is whether the bank is actually required to do any of those things and, by extension, how far U.S. environmental laws extend when a U.S. government agency is writing the checks, according to Jon Sohn, an energy and environmental partner at McKenna Long & Aldridge LLP.
"The extent to which Ex-Im Bank is required to adhere to U.S. environmental laws has always been a hotly debated area," Sohn said in a previous interview. "The laws at issue clearly speak to international actions and U.S. government obligations, but Ex-Im Bank generally takes the position that those laws are not what guides them."
Australia Pacific LNG is expected to produce 10 million tons of liquefied coal seam gas by mid-2015, nearly all of which will be sold in China. ConocoPhillips and Origin both own 37.5 percent, and China Petrochemical Corp., known as Sinopec, owns the remaining 25 percent.
In addition to the Ex-Im Bank loan, the project also has financing from China's export-import bank and a 15-bank commercial syndicate led by Australia and New Zealand Banking Group Ltd. The remaining $11.5 billion will be carried by its three equity sponsors, and Origin raised about $650 million in new debt in October to meet its funding obligations.
The environmental groups are represented by Brendan R. Cummings and Miyoko Sakashita of the Center for Biological Diversity.
Counsel information for Ex-Im Bank was not immediately available.
The case is Center For Biological Diversity et al. v. Export-Import Bank of the U.S. et al., case number 3:12-cv-06325, in the U.S. District Court for the Northern District of California