Shop and Give
AmazonSmile
AmazonSmile is an effortless and automatic way to support our work. Simply go to smile.amazon.com and choose Pacific Environment as your charity of choice. That way, 0.5% of your purchases will automatically go toward our mission.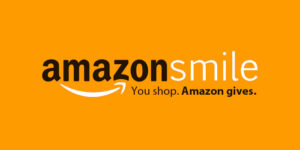 ---
eBay for Charity
Support Pacific Environment when you sell on eBay. Add us as your favorite charity and you will be able to easily donate a portion of your proceeds, get some of your seller fees waived and receive tax credits.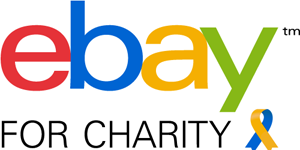 ---
Humble Bundle
Humble Bundle partners with developers to bring you a vast selection of games, books, magazines, and mobile apps at prices well below market value. Pay what you want for the entire bundle of goodies and Humble Bundle will generously give 5% of the proceeds to Pacific Environment. Select Pacific Environment from their list of charities and you're set!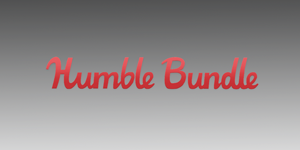 ---
Mail a Check 
If you prefer to make a gift via check, please mail it to Pacific Environment, Attn: Advancement Team, 473 Pine Street, Third Floor, San Francisco, CA 94104.
---
Donate Stocks
Make your gift to Pacific Environment in stock. It's easy and can provide significant tax benefits. Your charitable deduction will be equal to the full market value of the stock at the time of transfer. Everybody wins: you, Pacific Environment, and the planet!
Gifts of stock can be transferred to Charles Schwab, Attn: Martha Pulido, Tel: 415.263.4365, Acct. Title: Pacific Environment, Acct. #: 8127-5612, DTC #: 0164 Tax ID: 94-02628924
Download instructions for transferring securities.
---
Planned Giving
Establish a lasting legacy with a gift to Pacific Environment in your will or estate plan. Making a meaningful gift is easier than you think. A gift in your will or trust, for example, is accomplished by adding simple bequest language to your will. For information about making a planned gift or bequest to Pacific Environment, please contact Domenique at 415.399.8850 x313 or email the Pacific Environment Advancement Team.
---
Workplace Giving
One of the easiest ways to increase your gift to Pacific Environment is through your employer's matching gift program. Thousands of companies, including corporations, foundations, and nonprofit organizations, match their employees' charitable contributions—sometimes for as much as triple the amount of the initial gift.
Companies have various methods for matching gift request submissions. Contact your human resources office and review the program guidelines to ensure that Pacific Environment is eligible to receive matching gifts. Proceed as instructed in your company's guidelines. If your company does not currently offer matching gifts, you might suggest it consider doing so.
EarthShare
EarthShare is a national federation of environmental charities. Through EarthShare, you can make a one-time gift or recurring payroll deduction donations in support of Pacific Environment. Contact your HR department to find out if your company participates in EarthShare workplace giving. If your employer does not participate in EarthShare workplace giving, and you would like to bring EarthShare to your company, please contact the Pacific Environment Advancement Team or the EarthShare California team.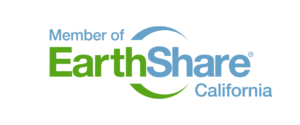 ---
Other Types of Gifts
Goods and Services Donations
Pacific Environment gladly accepts non-cash donations. In-kind gifts, from airline miles and hotel rooms to office supplies, beverages, printing, or volunteer services, help us keep expenses down and invest more in our program work.
Event Sponsorships and Business Partnerships
We offer public recognition for financial and in-kind contributions by companies that practice social and environmental sustainability. Our supporters are informed and globally engaged citizens who like to do business with companies that share their values. Call Domenique at 415.399.8850 x313 or email the Pacific Environment Advancement Team for more information on ways to partner with Pacific Environment.