Zero Emission Trade and Transport by 2030—At Scale and at Speed
September 11, 2018 2:00 pm
South Beach Harbor, Pier 40, San Francisco, CA 94107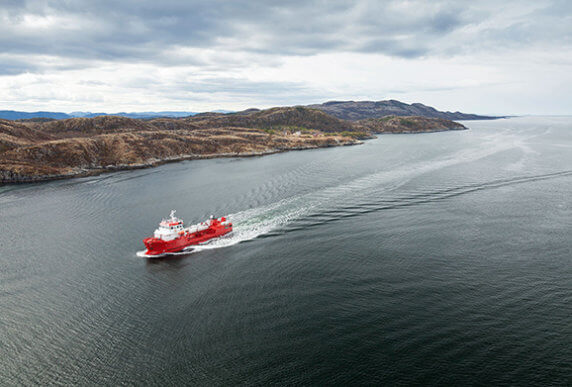 In collaboration with the Norwegian Ministry of Climate and Environment, our event will discuss challenges and progress at global, national and local levels to decarbonize the shipping sector with key leaders and stakeholders. Panelists will provide diverse perspectives of how the interplay between policy, innovation and forward-looking industries can deliver zero emission trade and ship transport – faster than you think.
Eighty percent of the world's trade volume is carried by shipping. Zero emission shipping reduces the carbon footprint of every imported and manufactured product in the world, from bananas to beds, soybeans to smartphones.
Norway, with its long coastline, a large coastal fleet and a major international maritime industry, is at the forefront of decarbonizing maritime transport. Norway has valuable, pioneering lessons to share as global trade seeks to scale up to a new, zero emission model. Elsewhere, several U.S. states and cities are working towards zero emissions solutions.
To meet the ambitions of the Paris agreement, world transportation needs to be decarbonized quickly. The transformation to zero emission transportation will require coordination among policymakers, technologists, investors and industries. Ambitious policies, investments in R&D, and forward-looking industries all have a part to play – to achieve zero emission transportation at scale and at speed.
Tuesday, September 11, at 2:00 pm
South Beach Harbor
Pier 40, San Francisco, CA 94107