The Cost of Coal Film Festival
September 13, 2018 5:30 pm
American Bookbinders Museum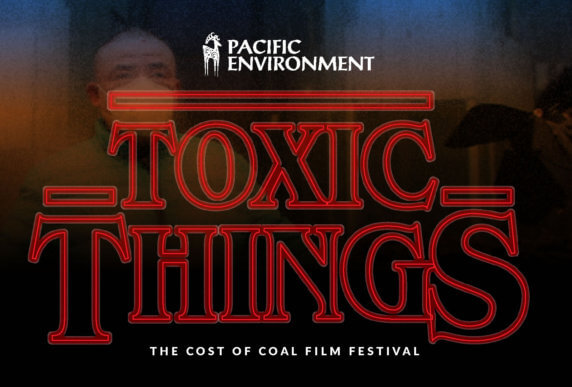 Please join us for an evening of films, discussion, and refreshments!
The Cost of Coal film festival is an affiliated event of the Global Climate Action Summit in San Francisco.
As leaders and people from around the world come together to accelerate climate action, we want to shine a light on the human faces affected by coal development.
Not only is coal a major source of greenhouse gases, it has lasting impacts on the health of vulnerable and Indigenous populations.
Our films explore the devastating impacts of coal development on communities in major coal producing countries like the United States, Russia, and China, exposing the high human cost of coal energy.
Filmmakers and people featured in the films will be there to present their projects, answer questions, and discuss the human cost of coal energy.
Thursday, September 13, at 5:30 pm
American Bookbinders Museum
355 Clementina Street, San Francisco, CA 94103
5:30 pm: Reception
6 pm: Film Screening
7:30 pm: Panel Discussion with Filmmakers and Activists
FREE entrance, refreshments, and appetizers.
RSVP now to be added to the guest list.
OUR FILMS
"Condemned" exposes how coal mining is destroying the ancestral homes and livelihoods of indigenous communities in Siberia.
OUR EVENT SPONSORS