Check Out Grassroots Coal Films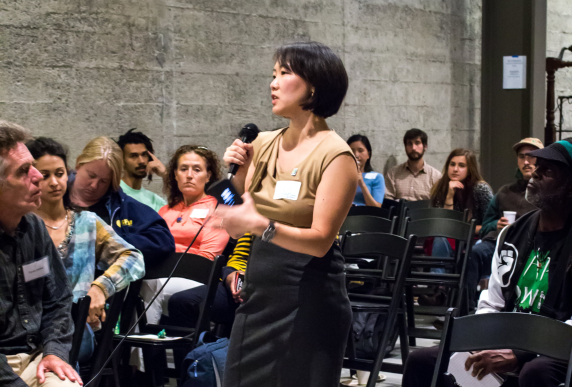 Grassroots activists are at the forefront of the fight for a just transition to clean energy. This fight has only become more urgent with the recent U.N. report by climate scientists calling for immediate and radical reduction of carbon pollution worldwide to avert catastrophic climate change.
To shine a spotlight on the brave grassroots heroes fighting the dirtiest of all fossil fuels—coal—we hosted "The Cost of Coal" film festival at the Global Climate Action Summit in San Francisco this fall.
The extraordinary films we highlighted, all shot by grassroots filmmakers, focused on the efforts of frontline activists and the human cost of coal in communities around the globe. And I'm happy to announce that you can now watch the films we showcased on YouTube.

A panel discussion followed the well-attended screening at the American Bookbinders Museum in San Francisco. We had an exciting and diverse audience and our panelists included filmmakers and activists from India, Russia, and the United States. They were joined by No Coal in Oakland campaign volunteers talking about their fight against a planned coal export terminal right across the Bay in Oakland, California.
I'm proud that we highlighted the connections between India and China, Croatia and Oakland. And listening to the activists on our panel inspired even greater hope in me that each one of us can make change as part of this awesome, formidable, and growing movement for a fossil-fuel free future.
Watch the films on YouTube today and share the playlist with your friends and family.