TAKE ACTION: Tell President Trump: No Reckless Arctic Drilling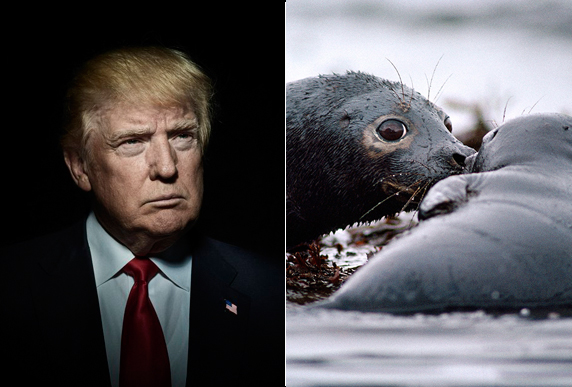 On April 28, 2017, President Trump signed an executive order that aims to reopen the Arctic to offshore oil drilling. But millions of Americans don't want to put the Arctic Ocean, coastal communities, and wildlife at risk of a major oil spill.
Do you oppose reckless oil drilling in unspoiled Arctic waters? Then join us and tell the President: The Arctic Ocean is too special to put at risk. Don't roll back protections for whales, polar bears, walrus, seals and hundreds of species of birds.
If allowed to move forward, it is not a question of whether oil will spill, but when. The Deepwater Horizon and Exxon Valdez environmental disasters devastated wildlife and left communities struggling to make a living.
Let's show President Trump just how unpopular his new order is. Tell the President that you don't want him to put coastal communities at risk and turn the Arctic Ocean over to Big Oil to plunder for private profit.
The Arctic is already ground zero for the devastating impacts of climate change. It's warming at twice the rate of the rest of the world, sea ice is declining, permafrost is melting, and coastlines are eroding.
To avoid climate chaos, Arctic Ocean oil must stay in the ground. Let's tell the President that fossil fuels are so last century. It's time to say good-bye to our dirty energy past and embrace a clean energy future.