Take Action: Speak Up for Hawai'i's Papahanaumokuakea Marine National Monument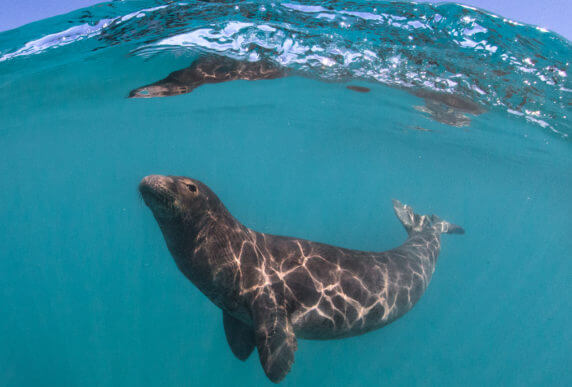 President Trump recently signed an executive order that he hopes will open the door to eliminating or shrinking the nation's marine national monuments—and open them up to destructive activities like mining, offshore drilling, and trawling.
Papahanaumokuakea was designated as a marine national monument in 2006 by President George W. Bush; in 2016 President Barack Obama quadrupled its size to create the largest protected area anywhere on Earth. These remote Pacific waters are known for their exceptional marine life and importance to Native Hawai'ian culture.
Join us! Stand up and tell the Trump administration that Americans want special places in the ocean to remain protected—for good.
The Department of Commerce is allowing the public to weigh in to save our marine monuments from a rollback of protections for just a few short weeks—through July 26.
PERSONALIZED COMMENTS ARE CRITICAL IN THIS PROCESS. If you live in the Pacific states of Hawai'i, California, Oregon, or Washington, please mention this in your comment.
If you have more than a few minutes, please consider submitting a comment for the other national marine monuments threatened by Trump's executive order:
Resist Trump's Attack on Marine National Monuments
Protect the Pacific Remote Islands
Safeguard American Samoa's Rose Atoll