Take Action: Resist Trump's Attack on Marine National Monuments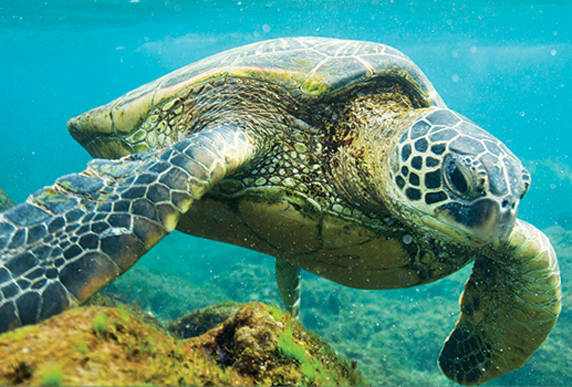 President Trump is trying to gut protections for some of America's greatest marine treasures.
The President recently signed an executive order that he hopes will open the door to eliminating or shrinking marine national monuments in the Pacific Ocean—and open them up to destructive activities like mining, offshore drilling, and trawling.
Join us and tell the President that the Pacific marine national monuments make America great—and stop him and his administration from trying to roll back critical protections for pristine waters and endangered marine wildlife.
From Hawai'i to American Samoa, the four marine monuments in the U.S. Pacific protect the largest seabird rookery on the planet with 14 million birds from 22 different species, the last remaining Hawaiian monk seals, undisturbed nesting grounds for endangered green and hawksbill turtles, unique seamount and hydrothermal vent life, and deep sea coral reefs that are nearly 5,000 years old—making them some of the world's oldest living organisms.
Sixteen presidents from both sides of the aisle have designated national monuments to protect special places on land and in the sea. And no president has ever attempted to revoke a predecessor's monument designation—until now.
If we let President Trump succeed, every future president's power to protect our nation's greatest natural and historic treasures in perpetuity will be greatly diminished.
Join the resistance against this attack on America's shared marine heritage and speak up.
The Department of Commerce is allowing the public to weigh in to save our marine monuments from a rollback of protections for just a few short weeks—through July 26.
Join the thousands of people who are telling the Trump administration that Americans want to see our unique marine waters and ocean wildlife protected for future generations. Take action now!
Thank you for standing with us! And please share this action alert widely with your friends and family via email and on your social media. Together, we can make a difference.