Join the Global Fight Against Plastic Pollution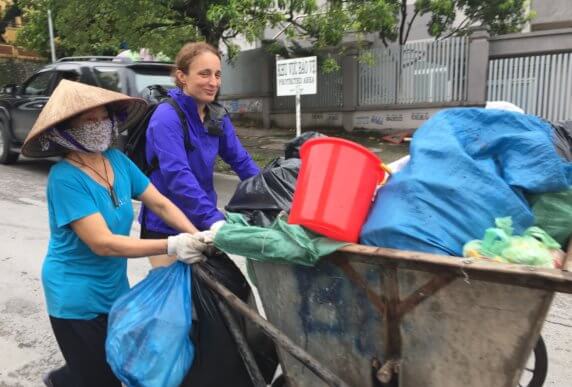 Our oceans are drowning in plastic. Around the world, it suffocates sea turtles, starves seabirds, destroys marine habitat, and clogs local rivers. In fact, we're on track to have more plastic than fish in the world's oceans.
Over the past couple of years, Pacific Environment has been helping zero waste grassroots campaigners promote the concept of zero waste in Vietnam, which helped inspire Vietnam's Prime Minister to commit to banning single-use plastic nationwide by 2025.
But if we're going to win the battle against the plastic pollution crisis, we have to fight it at home, too. The U.S. produces more waste per person than any other country in the world, and instead of working to stem the tide of pollution, American plastic manufacturers want to dramatically increase production over the next decade.
That's why we're now joining over 270 organizations from across the country to demand the U.S. Environmental Protection Agency do its job and stop Big Plastic from polluting our oceans and communities.
Add your name today to our petition demanding the EPA protect vulnerable communities and marine wildlife from plastic pollution.