Partner Wins 2014 Goldman Environmental Prize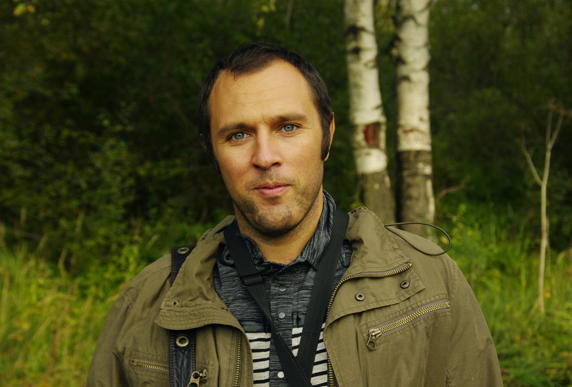 With all of the negative attention Russia is receiving in the news lately, it's easy to overlook the many inspiring people who are fighting for social and environmental justice in Russia. One such courageous activist is Suren Gazaryan, winner of a 2014 Goldman Environmental Prize for challenging government corruption and environmental degradation—at great personal risk.
Suren became a prominent leader in Russia's growing anti-corruption movement when he documented on his blog the environmental crimes committed by corrupt government officials. Beginning in the early 2000s, mansions began to spring up in protected areas or on public lands along the Black Sea coast. Many of these homes, surrounded by armed guards, were rumored to belong to wealthy Russian oligarchs, including President Putin. Suren documented these protected area violations and brought lawsuits to stop the illegal construction. When the courts refused to act, he led direct action campaigns to block excavation equipment.
In June 2012, Suren was sentenced to three-year probation for protesting the illegal seizure of protected lands for one of these mansions. A couple of months later, Russian authorities claimed in a second criminal case that he threatened to kill security guards at another illegal construction site. Facing prison for these trumped up charges, Suren fled to seek political asylum in Estonia. His friend and colleague, Yevgeny Vitishko, Yvegeny disappeared into Russia's penal system on the same politically motivated charges Russian authorities levelled against Suren.
Suren is a uniquely Russian environmentalist. He combines great knowledge of that country's byzantine legal system with a talent for public organizing, and a scientist's knowledge of local flora and fauna. As a zoologist and a member of Environmental Watch on North Caucasus' Council, he recognizes the value and uniqueness of the forests, beaches, and resident wildlife in his home of Krasnodar—a region located on Russia's Black Sea coast. To protect these vulnerable areas, he created the Utrish Nature Reserve in 2009, conserving a unique stretch of Black Sea coast and nearby pistachio forest. In 2012, he led a campaign that protested the construction for the Sochi Olympic sites in protected wilderness areas, which called international attention to the event as the most environmentally destructive modern-day Olympics.
Today, Suren will receive his award at the Goldman Environmental Prize eremony held in San Francisco. It recognizes his accomplishments in protecting valuable forests and coastland and his tireless efforts to address the corruption that is at the root of so much environmental destruction in Russia. As the country continues to struggle with authoritarianism and corruption, people like Suren, who believe in social equality and environmental justice, represent a cleaner, just, and more prosperous future.
I am proud that Pacific Environment supported Suren's candidacy for the Goldman Prize. Suren has demonstrated the power of citizen mobilization in social and environmental change. We at Pacific Environment congratulate Suren on all he has accomplished. But, as Suren himself says, there is much work left to be done.